Our gallery features a small sampling of our work.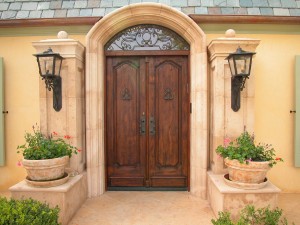 "Congratulations to The French Tradition!  Thanks to Franck Valles and his fine workmen, my kitchen now looks like it should be in a magazine!  Franck's design and placement of the cabinets and drawers have transformed the room into a space that is not only functional, but beyond beautiful.  Thanks again for the wonderful cabinets."

–Ann D.
"Thanks to the design of Franck Valles, The French Tradition has made beautiful doors throughout my home, giving each room a new, more polished look.  When Franck first suggested doors, I didn't realize what a difference they could make – but I am certainly a believer. He even designed a door around a stained glass window that I had for years.  Wow!!  Thank goodness for the expertise of Franck and his workers."

–Dottie M.
"We had The French Tradition work on the guest house and it was finished before schedule and the finishing was impeccable."

–Michael L.